Tanguy Harma
Rhythm and Flow
A renowned French academic and author hired us to edit and proofread his book "The Paradox of Thanatos: Jack Kerouac and Allan Ginsberg"
Developmental Editing

Copyediting

Proofreading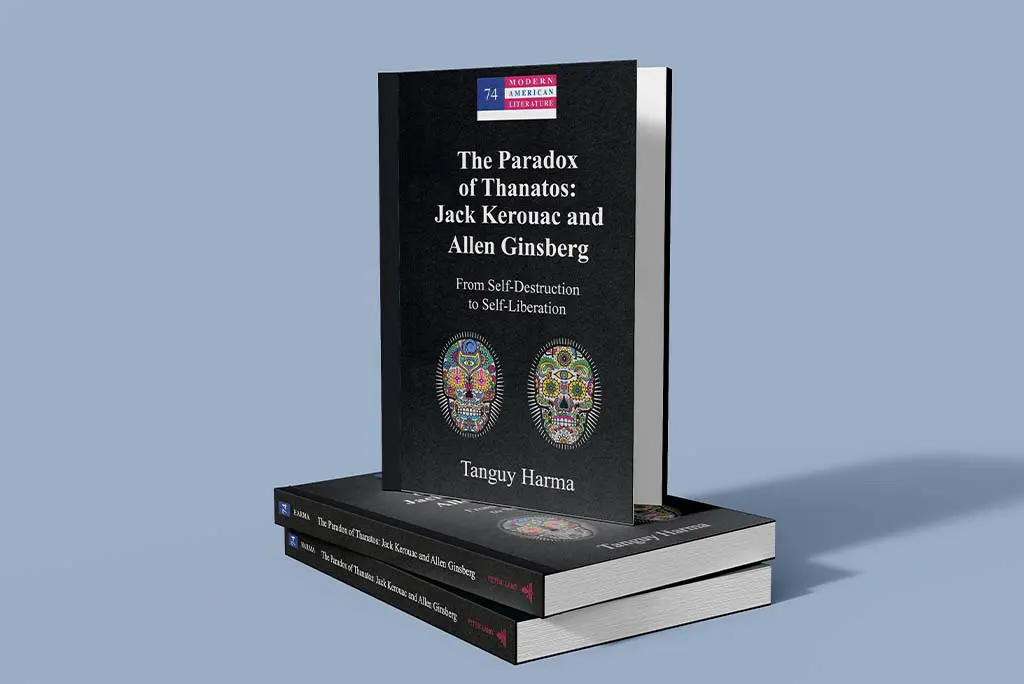 Project Summary
Client: An academic specialising in American literature
Service: Editing and proofreading
Volume: 60,000+ words
Client
Tanguy Harma, a published author and university lecturer specialising in American literature, reached out to Altlier for editing and proofreading his book focused on the literature of Jack Kerouac and Allan Ginsberg. The subject area of his book was a niche requiring a postgraduate level of knowledge of the terminology of existentialism and psychoanalysis.
After testing our services on a sample six-page extract of his book, he was impressed by our work and commissioned us to edit and proofread his book. He was delighted with the final product, and the book has been published by one of the leading publishing houses.
Our Solution
Ensuring the work is completed by the right editor and proofreader with relevant academic and professional background
This project required familiarity with specialist terminology and academic writing, and the assignment was completed by our experienced editor and proofreader with a postgraduate degree in Humanities.
Providing exceptional editing and proofreading services
In the first part of the project, the assignment was edited and submitted to the author with detailed, customised feedback. While editing the book, we focused on word choice/order, subject-verb agreement, tense, consistency and sentence structure, making corrections and comments as necessary. We also looked at the tone, fitness of the document for the intended audience, strength of arguments and redundancy.
The author reviewed our edits and feedback and confirmed he was happy with the amendments, so we proceeded with the second part of the project — we conducted a final proofread of the book and delivered it to him within the requested time. A renowned publishing house then published the book.
Final Product
The book was published by Peter Lang Publishing House and received overwhelmingly positive reviews.
"The Paradox of Thanatos takes a fresh look at the Beat Generation and its ambiguous aesthetic tenets. Shuttling back and forth between self-destruction and self-liberation, Kerouac and Ginsberg, who are at the centre of this new study of 1950s American counterculture, have often been (mis-)understood as prophets of drugs, sex, and the doom of individual creativity. As Harma convincingly argues, however, while revelling in the destruction of the creative self by the stifling forces of mass consumption and greed, the Beats also managed to forge a more positive vision and thus carve out a spiritual space that allowed for transcendence and (aesthetic) redemption. Harma's is a timely study that adds an important new angle on postwar American society and its countercultural critics." — Klaus Benesch, Full Professor of English and American Studies; LMU, International Research Professor; LMU, The University of Munich
"This re-evaluation of Kerouac and Ginsberg includes their dialogical and intertextual inscription in a vast and influential lineage formed by authors such as Whitman, Emerson, and Thoreau, allowing for a critical revision of the place of these authors of the Beat Generation in the History of American and World Literature. However, this suggestive essay goes further: it shows the dynamic relationship between Myth and History. The attention given to several mythological figures (Thanatos, Sisyphus, Dionysus, Moloch, and others) allows us to discover an important mythical subtext that deepens the epidermal and ideological meaning of Kerouac's and Ginsberg's writings, highlighting the continual tension between conflicting forces that fight each other (solar and apollonian structures vs/ nocturnal, transgressive and Dionysian imaginary)." — Carlos F. Clamote Carreto, Professor of French Literature, Faculty of Social Sciences and Humanities of Universidade NOVA de Lisboa
The book can be purchased from Amazon, Blackwells, Peter Lang and Barnes & Noble.
The Altlier team went out of their way to ensure my book was edited according to my requirements. They also provided me with in-depth feedback on my writing. The files were delivered methodically, and I could even track all the changes and suggestions.
The team is brilliant — very responsive, knowledgeable, detail-oriented and friendly.
They operate on a highly professional standard, and I will definitely use their services again for the next project.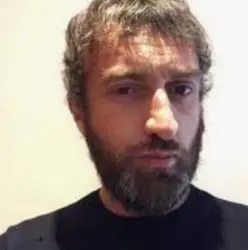 Tanguy Harma
Author of The Paradox of Thanatos