Active Minds
Charity's Web Upgrade
A new website elevated a mental health charity's digital impact
WordPress Development

Web Design

Brand Refresh

SEO

Performance Optimisation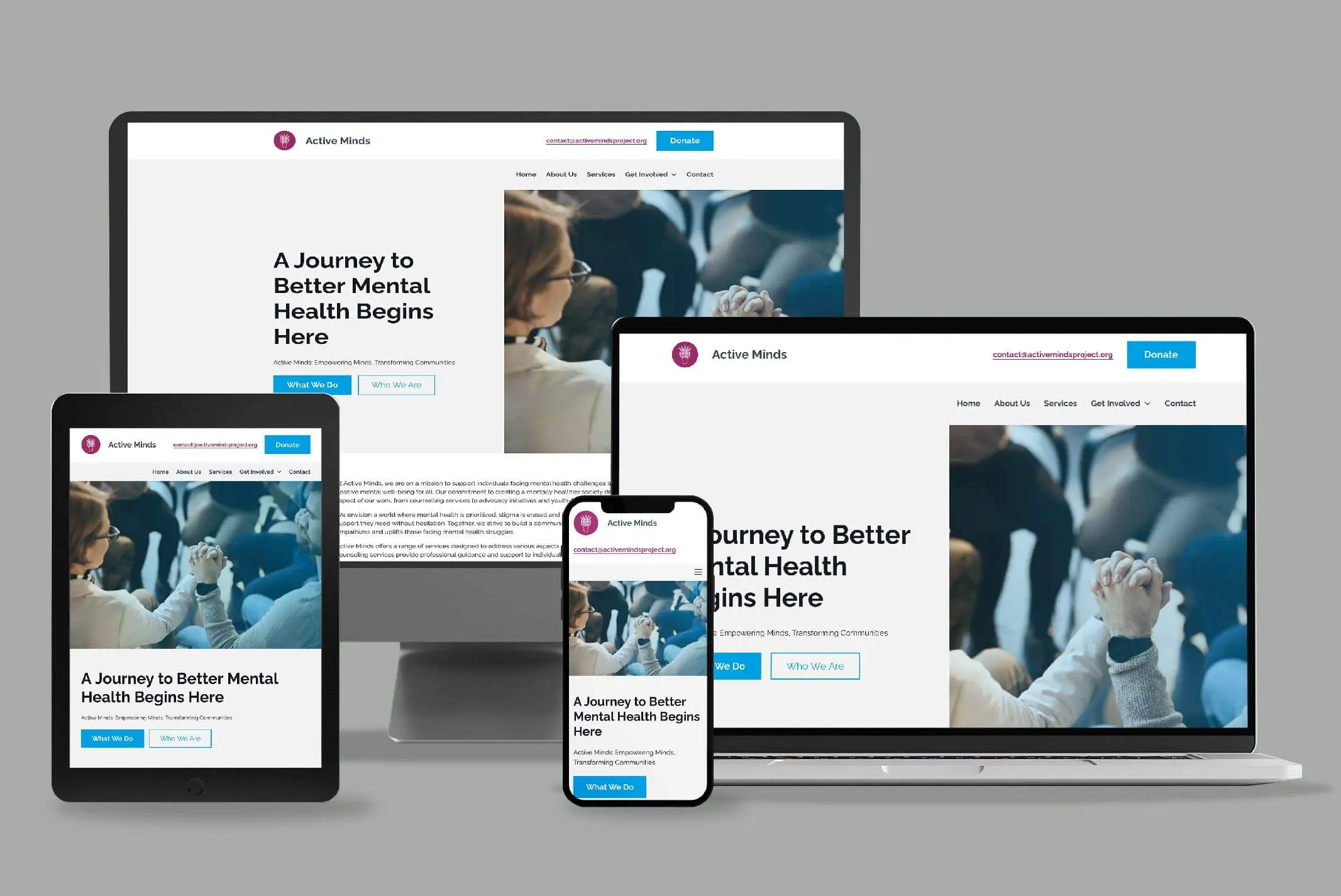 Project Summary
Client: A mental health charity
Service: WordPress development, website design, brand refresh, SEO and performance optimisation
Result: An accessible, low carbon-footprint website with a visually engaging interface, optimised for performance, security and SEO
Client
Active Minds is a charity that provides counselling services and advocates for universal access to mental health services. Active Minds sought a new website to broaden their reach, engage their audience and enhance their advocacy efforts. Active Minds wanted an accessible website with a a user-friendly interface, fast loading speed and low carbon footprint. They also requested that the website is optimised for search engines.
Our Solution
Developing an aesthetically pleasing website with fast loading speed and easy navigation
Active Minds wanted a website that not only adhered to their core values but also prioritised sustainability. Their vision centred around developing a website with an appealing design, easy navigation, fast loading speed and a low carbon footprint. To commence this transformative journey, our team analysed Active Minds' brand identity, delved into their target audience's needs and scrutinised their objectives.
Our top priority was to make a website design that truly represented Active Minds' mission. We used our skills to blend sleek typography, attractive visuals and easy-to-use features. This combination made sure that everyone visiting the website would find it not only visually pleasing but also very engaging. The website's design reflects Active Minds' dedication to connecting with its diverse audience. Easy navigation was also at the forefront of our strategy, ensuring that visitors could seamlessly access vital information and engage with the organisation's advocacy efforts.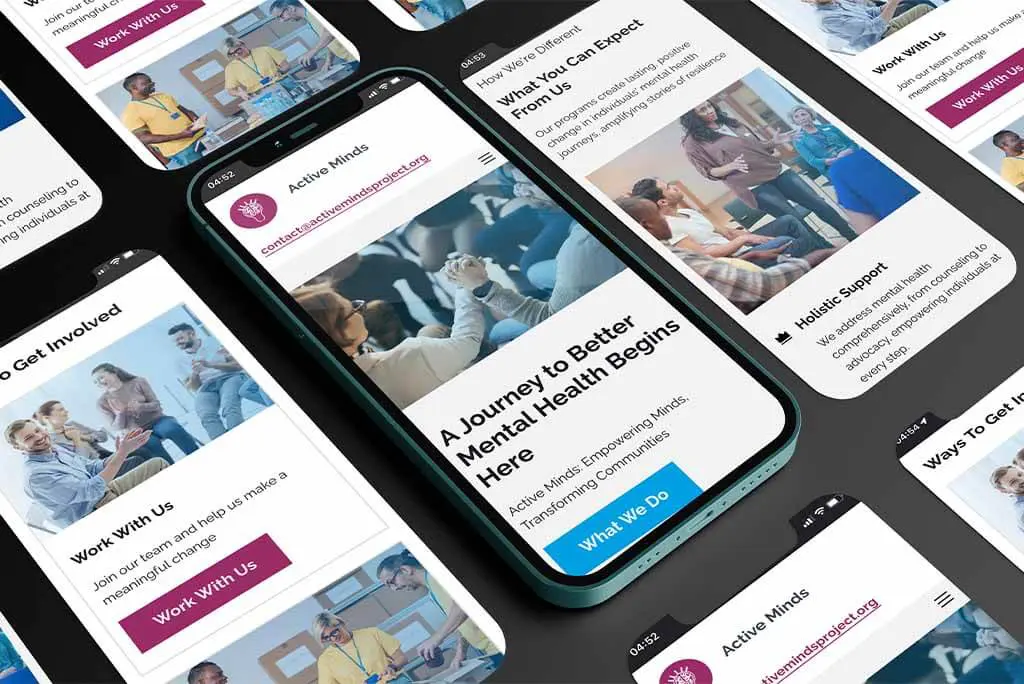 Optimising the website for sustainability
In addition to aesthetics, we paid special attention to developing a website with a low carbon footprint. This green approach aligns with Active Minds' mission of promoting mental health and well-being while minimising environmental impact. The result is a website that not only appeals to the eye but also functions as an accessible platform for anyone seeking support or information from Active Minds.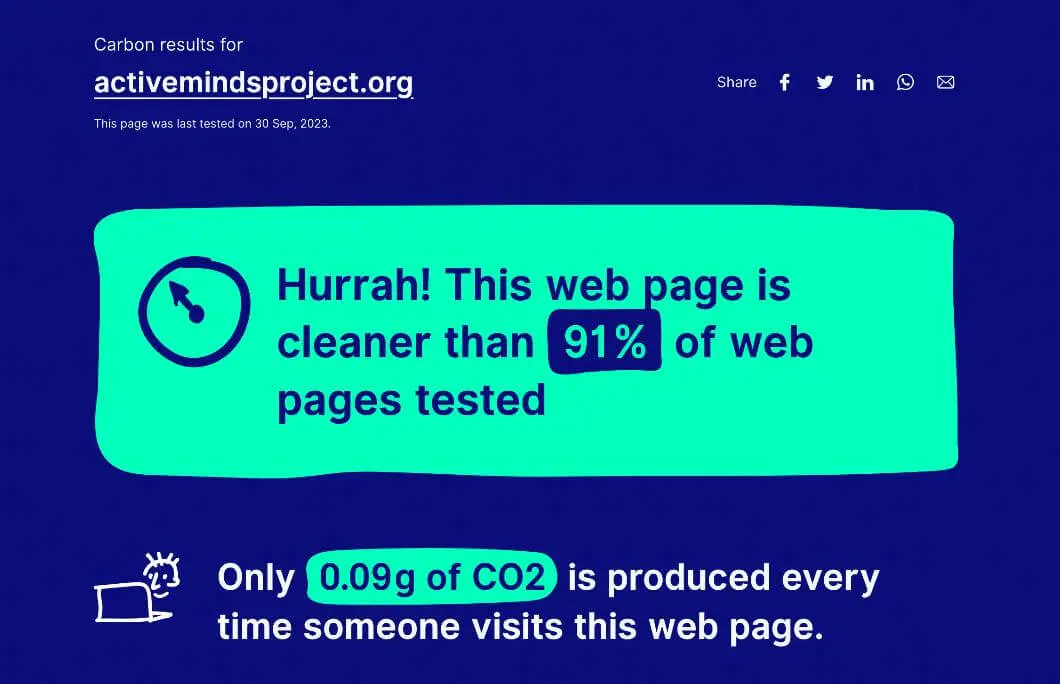 Optimising the website for performance
We optimised the website for performance by the following actions: we minified CSS and JavaScript, eliminated render-blocking resources, set up a content delivery network (CDN) and configured CDN and hosting settings, deferred JavaScript and off-screen images, preloaded critical resources, hosted fonts locally, optimised the database, set up and configured efficient caching policy, implemented brotli compression, minimised main-thread work, and optimised, compressed and efficiently encoded images.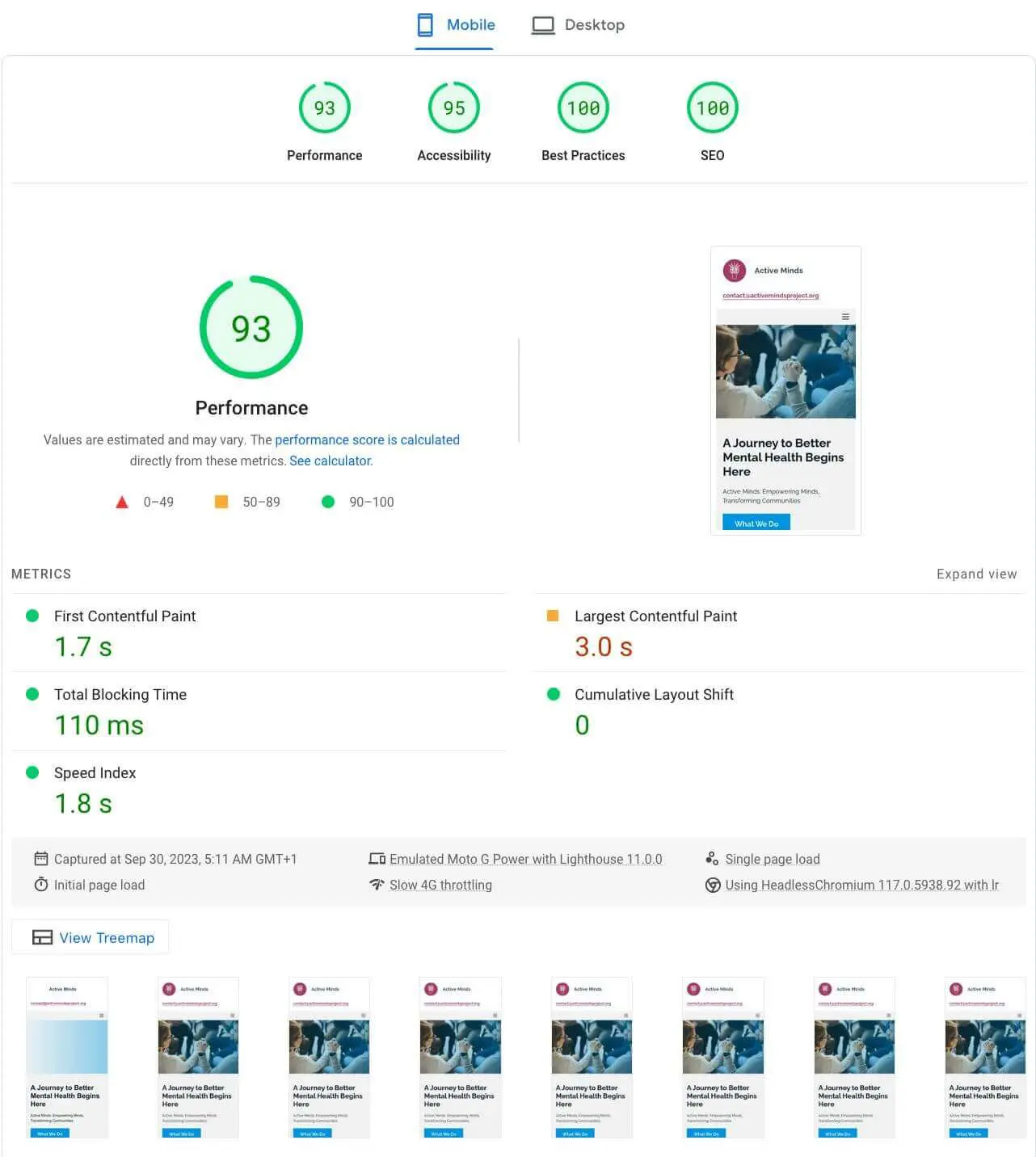 Optimising the website for SEO and accessibility
We specified title and meta tags, included meta descriptions, used clean and descriptive URLs, added alt text for images, appropriately indexed pages, used legible font sizes, implemented internal linking, optimised the website for mobile devices with responsive design and quick loading times, and created an XML sitemap and robots.txt file. We also ensured that all headings are in a sequentially descending order, background and foreground colours have a sufficient contrast ratio, and all links have a discernible name. Implementing high-level website security
In addition to the user-facing features, we paid meticulous attention to behind-the-scenes elements that are crucial for a successful online business. We implemented advanced security measures to safeguard sensitive customer data and protect against cyber threats. We set up security headers, disabled XML RPC and username phishing, implemented login and SPAM protection, and set up full SSL/TLS encryption mode, firewall rules, regular backups and malware scans, and automatic HTTPS rewrites.

Final Product
The new website perfectly captures Active Minds' values and their commitment to universal access to mental health and sustainability. Crafted with meticulous attention to detail, the website embodies their vision of an aesthetically pleasing design, effortless navigation, fast loading times and a low carbon footprint. The website is also optimised for security and folllows SEO best practices. 
I had a great experience collaborating with Altlier. The entire process was smooth and efficient, with excellent communication throughout. They executed our briefs perfectly and
went above and beyond to ensure our satisfaction.
Altlier have played a vital role in our mission of providing mental health support to those in need, and we already noticed an increase of people reaching out to our services.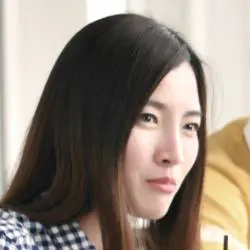 Yasmin Bhukari
CEO, Active Minds